Post by Kuro-chan on Jul 31, 2011 21:56:41 GMT -5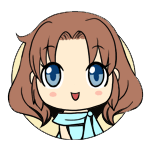 Another
Pennsylvanian?
We seem to have as many users from one state as Canadians (and we have us a lot of Canadians).
I can empathize though. I always wanted to leave PA. . . South Carolina makes it seem a paradise in contrast.

Nothing wrong with us Canadians. o.o Canada <3's Ys!
Got my hands on Ancient land of Ys for PC, the old 80's version...
Review, not paid for by anyone or told by anyone how to review it:
Talk about bad...
When I look at this version from the standpoint of others, it oddly reminds me so much of the PSP edition. Even so, the PSP version is far more interesting to play overall. This game felt lacking in so many ways that it made it amusing to play in some ways and difficult to play in others.
Gameplay: It's one saving grace. The gameplay is what you would come to expect for a traditional Ys game. Run into enemies and take them out. Fortunately, so many of them were so slow and the AI script was a bit lacking, so that made it easy to approach them off-centre and take them out. The game and map layout was nearly identical to the Turbo Grafx CD version, so if you played that one, you are not missing a whole lot by avoiding this version.
Graphics: Being an 80's game, it is not surprising the graphics is limited to 16-colour EGA. Still, even for EGA graphics, it was rather disappointing. Many other games, made both in Japan and in USA at the time made far superior use of the colour limitations and were able to produce impressive and often stunning pieces of art to just stare at, rather than play. Too bad Ys is not one of those games. In some ways, it felt like they were trying desperately to save on resources by using as few graphics as possible, by limiting the number of tiles and sprites used, which made it rather visually unimpressive. Some of the close-up portraits were nicely done, but that one charm cannot offset the rest of the design, tragically.
Sound: This was so unfortunate. Even for a late 80's game, Adlib support existed, plus Amiga and Tandy systems could support far better audio support than the PC could. Even so, limiting the music to PC Speaker was bad enough, but the melodies did not even try to be impressive at all. It was a pain to have my headphones on and listen.
Overall, I think there are far better versions... >_>