Post by Wyrdwad on Feb 13, 2017 4:56:43 GMT -5
Figured there might be some people on here who'd find this interesting, though apologies to those of you who are friended with me on Facebook, as I'm sure you're tired of hearing me talk about Rune Worth by now.
As many of you know, I've been obsessively collecting and playing through MSX games for the better part of two years now, and have recently gotten my hands on quite a few complete-in-box MSX2 RPGs on disk -- titles I'd either never heard of before or had only ever heard about in passing, like Emerald Dragon, Last Armageddon, Burai Part One, Lenam: Sword of Legend, etc.
I picked all of these up almost solely because (1) they were complete-in-box, (2) they were going for relatively decent prices on eBay, and (3) they looked kind of cool from brief YouTube video clips and screenshots, so I figured, ehhh, why not? Neat forgotten gems from obscure developers are part of why I bought my MSX in the first place, and since I can read Japanese, the language barrier isn't an issue, so it only makes sense to add a few of these to my collection.
Among the titles I've picked up over the last few months is a game from T&E Soft (most well-known as the developer behind the Hydlide games, but DON'T CLICK AWAY! I swear this is better!) called (in translation) "Rune Worth: The Young Noble in Black." I didn't know a whole lot about the game when I bid on it, but it looked like it came with a bunch of neat stuff, and this video certainly made it seem like a promising purchase:
So, I took a chance on it. And suffice it to say, I'm glad I did!
The game's bold new feature that the above store demo video advertises is that it's an RPG without experience points -- leveling up occurs by finding and using certain unique items in the game's many dungeons, rewarding you for exploration as opposed to grinding.
It also features a day/night mechanic that's used to relatively good effect -- stores and churches are open only during the day, bars are open only at night, the NPCs wandering the streets are considerably different and say very different things depending on the time of day, and bandit raids can occur as random battles when traveling from one town to another during the night, encouraging you to do most of your traveling while it's still light outside.
There are also a lot of other neat little details: spells actually have to be chanted, for example, and you're completely vulnerable to enemy attack while chanting them, with more powerful spells requiring longer chants. Another interesting example that doesn't sound like much, but was pretty cool for the time, is the game's relatively nonlinear nature, where the story can sometimes be progressed out of order or in different ways depending on where you choose to go and what you choose to do. It's mostly fake nonlinearity, as there's usually just one specific flag you're supposed to trigger in order to make the story continue, but it's well-implemented enough that the early parts of the game almost feel like an open-world Ys, which is pretty novel for a game from 1990.
It helps, too, that the game world is extremely well-developed, with shockingly rich lore behind the kingdoms(/dukedoms/empires/federations) that make up the world of Rune Worth, as well as their histories and cultures. The game came packaged with one of the most beautiful books I've ever seen included with a video game, bound in soft, fuzzy velvet and largely written as a historical/religious text chronicling the world's creation myths and the many gods that supposedly dwell within it in almost excruciating detail. Here's a photo of the book -- imagine that entire cover being fuzzy like a little puppy: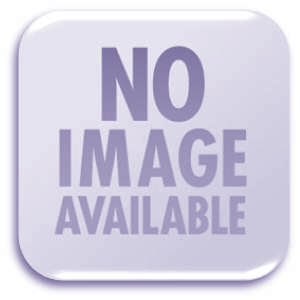 Unfortunately, this book is one of the reasons every single English-speaker I spoke with who played Rune Worth ultimately gave up on it (in addition to the game being extremely user-unfriendly to non-Japanese-speakers in general): the game has two separate instances where you're asked specific multiple-choice lore questions that you can only answer by looking them up in the included book, and if you don't give the correct answers, you can't continue. I'd say these scenes were included solely for copy-protection purposes, but honestly, both scenes fit in with the story perfectly, so if they were anti-piracy measures, they were quite well-realized.
What all this comes down to is: I really liked the game. It definitely had some issues, both in terms of gameplay and story, but overall, I found it to be a better Ys-like than even the Xak titles -- and the final dungeon and final boss in particular were just absolutely spectacular. In my online searches for info about the game, I encountered some Japanese fans discussing it and saying that they think of it almost like an unofficial Hydlide 4, but honestly, for as decent as Hydlide 3 is (especially compared to its predecessors), this game absolutely blows it out of the water completely. If this is an unofficial Hydlide 4, then the jump from the previous game to this one is practically exponential.
I found it rather unfortunate that so few English-speakers had ever played this title to completion, so I decided I was going to do something of a public service. A full fan-translation would've been ideal, but also extremely time-consuming (and probably rather difficult to accomplish programming-wise), so I did the next best thing: I wrote a full walkthrough, complete with (relatively) detailed story summaries of each scene, commentary on game lore and NPC dialogue, etc. Basically, it's a document designed to allow people to play the game even if they can't speak a word of Japanese... provided they don't mind playing "match-the-character" from time to time with Japanese item names and such.
I only just posted this walkthrough yesterday, and only on the MSX.org forums so far (for evaluation and revision before posting elsewhere), so I have no idea yet just how effective it'll actually be at allowing non-Japanese-speakers to play and enjoy the game -- but if you're interested in giving it a try, Rune Worth really is a pretty awesome little gem, so I don't think you'll regret it!
The walkthrough can be found here:
www.msx.org/forum/msx-talk/software/rune-worth-full-walkthrough
If you wind up using it to play through the game, I'd love to hear your thoughts and suggestions.
It's also worth noting that this game was released on other platforms too: PC-88 and Sharp X68000 for sure, and apparently PC-98 as part of a compilation? Though that might just be the PC-88 version of the game -- I can't quite tell.
What I found most surprising, however, is that this game has two sequels! Both are available exclusively for the PC-98, and they look to continue the story, so I'm really intrigued to try them out sometime... but man, finding information on just THIS game was a real ordeal, even in Japanese; finding information on its sequels is nigh impossible, as there's virtually nothing on the whole of the internet about them! (You can buy a compilation that includes all three, however, via Project EGG, which I might just do at some point...)
So, yeah... that's my Rune Worth saga, in a nutshell! I had a great time with this game, and figured I'd share in case anyone here wanted to have a great time with it too. As one final bonus, I figure I'll leave you with this link to the game's soundtrack, courtesy of the "Music Disk" included in the box. Each song is accompanied by dancing SD sprites, which for some reason include... Batman and the Joker? A pretty goofy way to include a soundtrack with a game, but I appreciate it! The music is well-composed, too, though I wish the synth were a bit better.
The cooler part of the soundtrack -- the dungeon themes -- can be found around the 23:30 mark, with my favorite dungeon theme beginning just after the 28-minute mark (and my next two favorites playing right afterward!).
The game's main theme is pretty cool, too. It starts at 1:35.
Enjoy!
-Tom