Post by geemac32bitmkii on Sept 15, 2009 4:37:46 GMT -5
Ys IV DAWN OF Ys FANDUB PROJECT
EPISODE 1: RETURN TO ESTERIA
Hey guys GeeMac32bitmkII here and this is my little fandub project for the amazing game Ys IV Dawn of Ys (but you already know how amazing Ys IV DoYs is).
I wanted to create the fandub for many reason:
1. It's Ys
2. For those who wish to play Ys IV Dawn of Ys and understand whats being said in the cutscenes.
3. It's a heck of lot of fun!
I really wish to give Ys IV the treatment it got for Book 1 & 2.
Right now I'm having a little difficulty finding people willing to lend their voice to the cause. So I thought about it and decided to came here and see if anyone is interested?
In order to keep the ball rolling I need the following characters to at least make the next vid.
EPISODE 1 CAST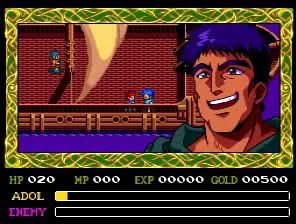 DOGI
(Early/Mid 20's)
Everyone's favorite WALL CRUSHER.
Voice traits: I always thought of Dogi as a very positive individual and a bit of a joker. When the time comes he says the right thing to give Adol the boost he needs.
Audition Piece: " Hahaha You can't keep me confined so easily!"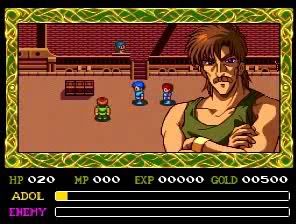 GOBAN TOVAH
Age: (Late 30's/Early 40's)
The ex-thief and descendant of Priest Tovah who opened a new trading business.
Voice Traits: A Gruff and hard customer who carries pearls of wisdom. He was like a kind of mentor to Adol in the first game. But for this fandub he needs to sound joyful and content. (Especially for the bit where he and Dogi are barging each other).
Audition Piece: "It's been a long time, you jackass!" (Towards Dogi)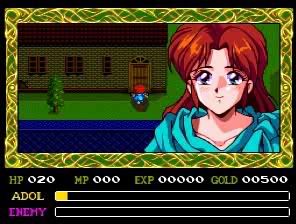 LILIA
(Age 17)
Everyone's favorite "Ys girl" (Well she is to me)
Character Traits: Lilia is a kind hearted soul who speaks in a caring and pleasant manner.
Audition: Piece: "I'm sorry, I know it's early. But I heard that Adol and Dogi were back, and..."
GARUDA
There's is no need to audition for Garuda since I'll be voicing him.
XD Muahahaaha
So feel free to be very harsh and critical of my performance. XD
TO THOSE WHO ARE AUDITIONING REMEMBER:
Have fun with recording your character and don't stress about it.
Record the files to wav or mp3 format.
To those who don't have a recording program "Audacity" is a neat program that fulfills your recording needs. (I used it to warp Darm's voice and it turned out nicely).
SEND TO: brightshield2@hotmail.com
THERE IS NO SET DATE TO HAND IN AUDITIONS BUT THE SOONER I GET THE AUDITIONS THE SOONER THE VID IS MADE.
Here is my opening to give you a taste of things to come:
www.youtube.com/watch?v=UoTBiLs2YLo
Thanks to those who audition your help is much appreciated.
TO ALL THE Ys FAN HERE:
Every Voice acting forum and Youtube will only be getting information for auditioning for the characters.
But here I want to do something extra.
Even though I am a big Ys fan there are others here that have been fans of way longer than myself.
I know tons about the world of Ys and its many wonderful characters but I know there is still things that I'm not quite sure of.
If I have any problems with the translation or trying to capture the characters correctly I will post the problems here and any feedback is more than welcome.
I would love to have as much support from the Ys fans here since I'm mainly making the fandub for you guys and gals in mind.
The First Question:
I've had a few VA's ask me whats the pronunciation of Adol?
Is it "AD"ol (like a tv ad) or is it "A"dol (focusing on the letter A).
I always thought it was "A"dol but I'd like to hear from everyone's thoughts.
-------------------------------------------
GeeMac32bit